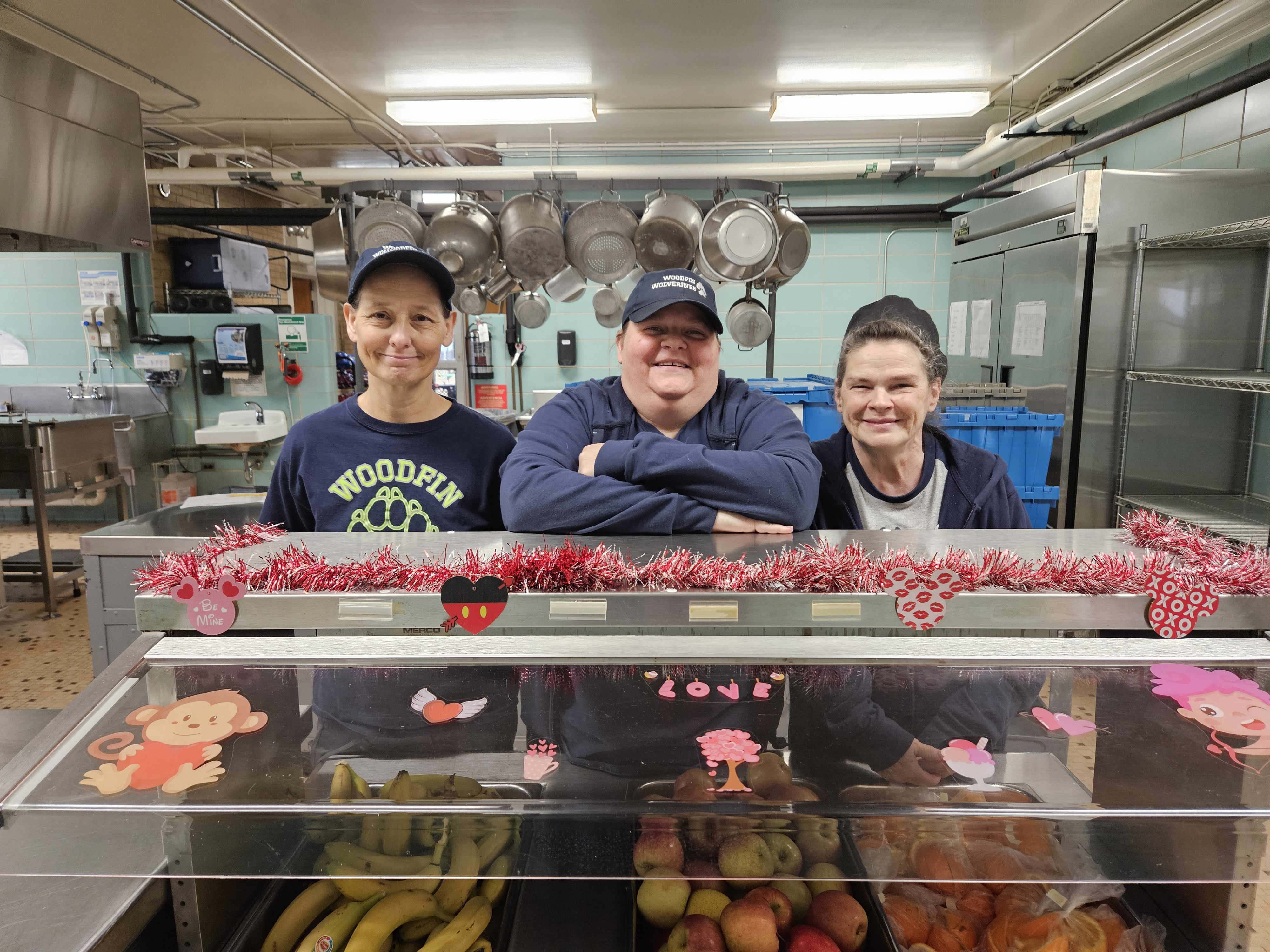 Our child nutrition staff is welcoming towards every student. They take a genuine interest in each child and treat them with great respect. Meals served at breakfast and lunch are prepared with the best ingredients and are well-balanced.
Breakfast is served daily from 7:30 a.m. until 7:50 a.m. in the classroom. Breakfast is not served on days when there is a school delay due to weather conditions.
Monthly menu's are posted in each classroom and the daily menu is read every morning during our announcements. Every now and then there is a menu change due to late deliveries or snow days.
Breakfast(includes juice)
Students...universal free breakfast--- all students!
Adults................................. a la carte
Lunch
Meals at No Cost-under the federally funded Community Eligibility Program -- all students
Adult (includes tea/milk)......a la carte
Cafeteria Rules and Policies
Meals can not be charged except in cases of emergency. Repayment is required the next school day.

Extra money can be added to a student account for a la carte items.

Parents are not allowed to bring in food from an outside source such as Burger King, McDonalds, etc. for your child's lunch. We do encourage parents to come eat breakfast or lunch with your child but a school lunch must be purchased or a bagged lunch brought from home.